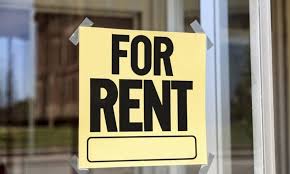 6 April 2020
With the lockdown of businesses due to COVID-19 level 4 many business owners will have reduced income but will still have the usual bills including rental payments on premises that they are not able to use.
Corcoran French, lawyers of Kaiapoi, advise that prior to the Canterbury earthquakes, commercial leases generally did not contain any provisions which contemplated the inability to access premises due to circumstances beyond both the landlord's and tenant's control.  At that time the landlord was said to have fulfilled its obligations by having the premises available and the tenant's obligation to pay rent in full remained. 
Following the earthquakes the ADLS Deed of Lease (a commonly adopted form of commercial lease) was updated to include provisions to deal with a situation where premises could not be accessed. Clause 27.5 was added to address payment of rental and outgoings in an emergency situation.
Clause 27.5 makes provision for rent and outgoings to abate by a "fair proportion" where premises are not able to be accessed and used for their intended purpose due to an emergency. The current Covid 19 Level 4 lockdown situation falls squarely within that category.
The key question is what constitutes a "fair proportion". This will depend on the specific circumstances of both tenant and landlord and the extent that the premises cannot be accessed. Relevant considerations may include whether the tenant is able to operate all or any part of its business from the premises or remotely. The tenant will also likely be storing all or some of its equipment in the premises during the period of the lockdown and will have rights to return to the premises once the lockdown ends. The length of the lockdown may also be a relevant consideration along with the respective positions of both landlord and tenant. There may well be other factors arising out of the specific nature of the premises and the tenancy (e.g. an essential service being allowed to operate albeit on a reduced capacity). Because each situation is unique, we recommend that landlords and tenants obtain specific legal advice as to what a "fair proportion" would be in their particular circumstances.
What if you don't have an ADLS Lease Sixth Edition 2012? You may have an older ADLS lease, a bespoke lease or perhaps one of the versions produced by the New Zealand Property Council. If this applies to you, we suggest that you get in touch with the Team at Corcoran French Lawyers for detailed advice about your options.
Corcoran French Lawyers have been offering Canterbury residents and businesses legal advice and peace of mind when it's needed most for over 125 years. Their contact details are on their website corcoranfrench.co.nz