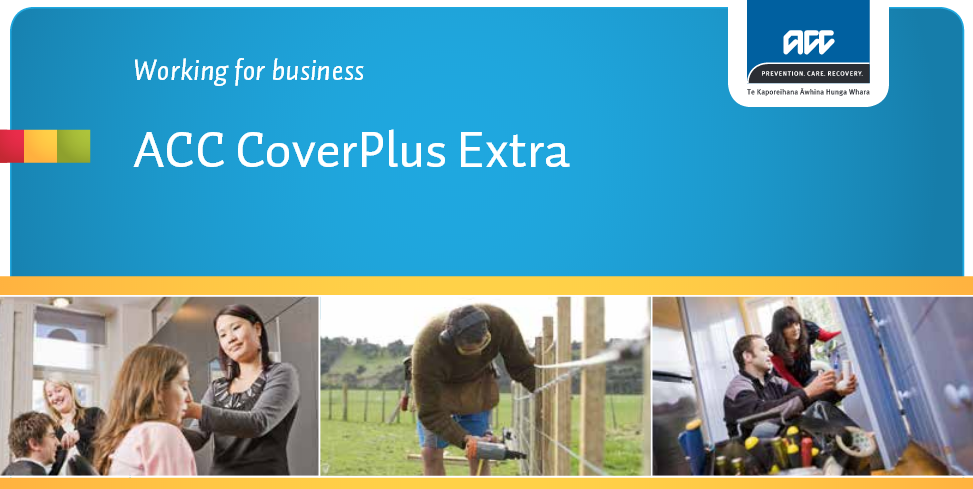 Important Information for People with CoverPlus Extra.
CoverPlus Extra invoices for 2018 have been sent out by ACC between 13 and 17 April 2017.
CoverPlus Extra invoices are required to be paid by the due date or the policy will be TERMINATED. Previously, ACC has allowed policies to continue to operate beyond their due date. From now on, if payment is not received by the due date, CoverPlus Extra Policies will be automatically cancelled.
Should a policy cancel due to non-payment by the due date, the cover will then revert to ACC's standard cover and levies will be charged for the part of the year to which the standard cover applies. Once a policy has been cancelled, if you wish to continue with CoverPlus Extra, a new application would be required and this will only be effective from the date that the new application is received.
To ensure that your CoverPlus Extra policy is not cancelled, you will need to:

- Pay in full by the due date or
- Have a payment plan in place prior to the due date
- 10 month payment plans will continue to roll-over automatically
---
ACC CoverPlus Extra is an optional product that lets self-employed people negotiate a pre-agreed level of lost earnings compensation. This way you know exactly how much you'll receive each week if you are injured and can't work – whether the injury is work-related or not. If you choose ACC CoverPlus Extra, this will replace your standard ACC CoverPlus product.
If this is of interest to you, then please contact us and we can discuss with you if this would be appropriate for your circumstances.